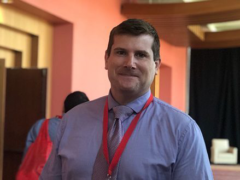 BLOOD TEST TO DETECT HEART ATTACKS
Heart attacks can be diagnosed more quickly, thanks to the high-sensitivity blood test of troponin. Troponin, a protein that is released when a heart muscle is damaged, has been used in Europe since 2010, but it was not until last year that it was approved by the U.S. Food and Drug Administration (FDA).
Source: Agencia Latina de Noticias de Medicina y Salud Pública, July 16, 2018.