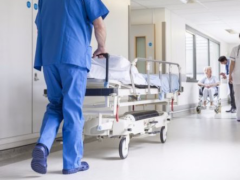 HOSPITAL OBSERVATION UNITS COULD SAVE $3.1 BILLION IN US HEALTH COSTS
We believe that this is the first attempt to quantify the financial impact of an observation unit, said HMS instructor in medicine Christopher Baugh, lead researcher on the paper and a physician in the emergency department at Brigham and Women's. Wider use of observation units may play a significant role in saving cost for the health care system, and future policies that are focused on doing so should include support for observation units as an alternative to short-stay inpatient admission, Baugh said.
Source: Harvard Medical School News, September 2, 2012.