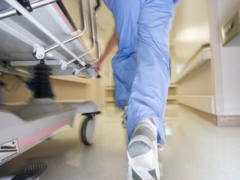 HOSPITAL OBSERVATION UNITS FILL GAPS, BUT PATIENTS MAY FOOT THE BILL
If you find yourself in the emergency department and the doctor says he wants to keep you at the hospital for "observation," take heed. Depending on the hospital, observation can mean very different things for both your medical care and your wallet.
Source: NPR, February 12, 2013.