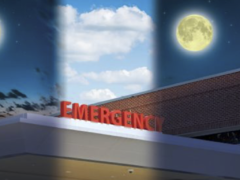 HOW WE GOT HERE WITH THE 2 MIDNIGHT RULE
In this episode we retrace some of the pivotal moments from the inception of the 2 Midnight rule. Dr. Wheatley and I consult experts throughout the field of obs and get their take on whether it helped or hindered their practices. This week on the show we have Dr. Chris Baugh, Dr. Willie Smith, and Dr. Michael Ross joining us. You won't hear a more comprehensive podcast on the policy and practice of the 2 midnight rule anywhere else.
Source: POBScast, June 1, 2017.