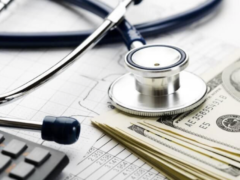 OBSERVATION UNITS SAVE MONEY
A mathematical model suggests that having an observation unit in every appropriate U.S. hospital could save $3.1 billion per year.

The Centers for Medicare and Medicaid Services is reimbursing hospitals for "observation status" in lieu of hospital admission for patient observation, treatment, or diagnostic evaluation that is expected to require less than 24 hours. Patients with this status can be in regular emergency department (ED) beds, in dedicated observation units, or on traditional hospital wards with full-admission patients. A recent survey found that two thirds of U.S. hospitals did not have dedicated observation units.
Source: New England Journal of Medicine Journal Watch, October 19, 2012.